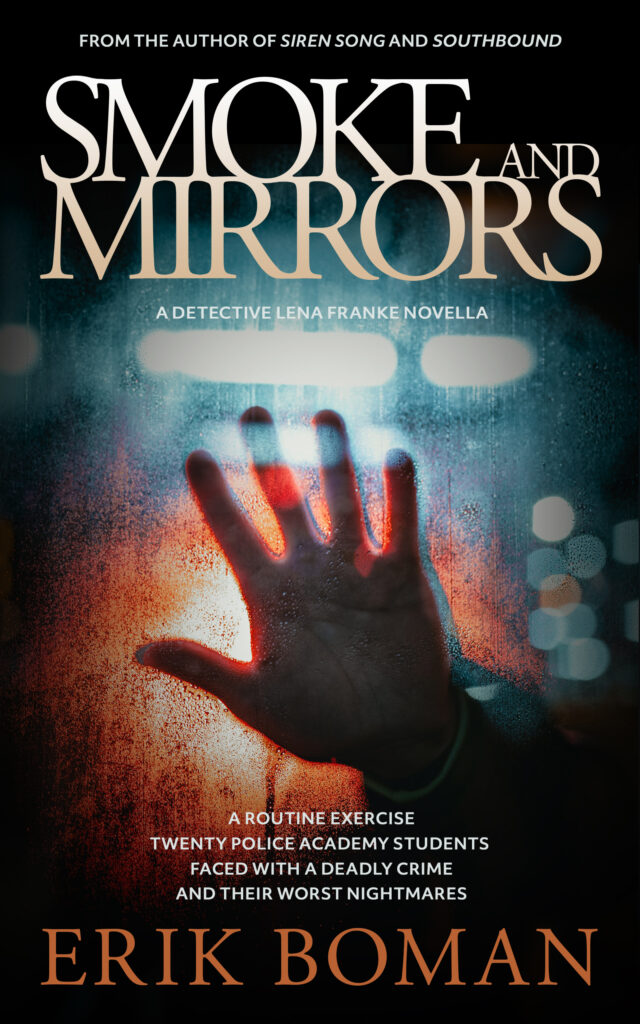 Download and read the Detective Lena Franke novella Smoke and Mirrors, which takes place during Lena's time at the Police Academy in Sweden.
The novella is a great introduction to Lena's background and the shadowy, enigmatic powers that haunt her.
The plot
Lena is taking part in an exercise at a rural training outside Stockholm. It is meant to be a harmless test – but the training facility is filled with dense shadows, dark memories, and lingering fears.
And when a group of armed robbers interfere with the exercise, they unleash a nightmare that may leave no one alive.
Download links